"I can recommend Dr. Frame, along with his staff, with the highest degree of confidence. He is a genuinely caring and competent doctor, and I feel fortunate to have been cared for by him."
-M.A.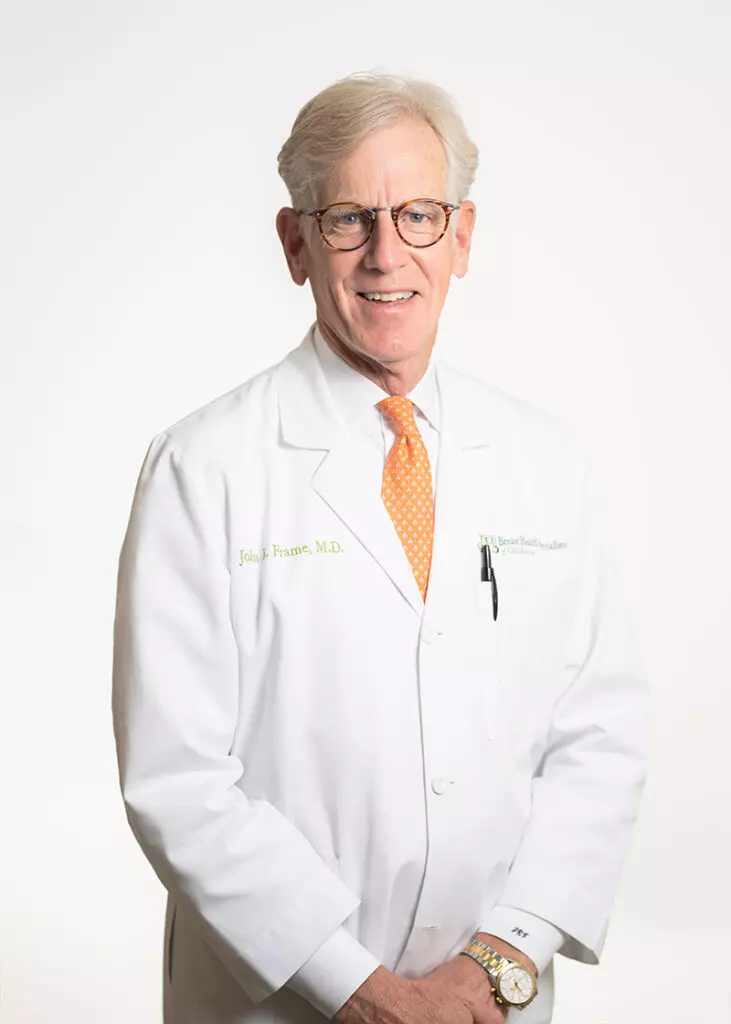 Dr. Frame, founder of Breast Health Specialists of Oklahoma, has a reputation for surgical excellence and compassion. A general surgeon since 1984, he has operated on thousands of breast cancer patients and has progressively focused on breast surgery for more than 25 years.
Known for his innovative approach to patient care, Dr. Frame believes in providing emotional support services, as well as unparalleled surgical expertise, for patients with breast health concerns.
Dr. Frame practiced with Surgical Associates for nearly three decades and been intimately involved with St. Francis Breast Center for 27 years. He is the driving-force behind the uniquely comprehensive breast health approach at Breast Health Specialists of Oklahoma.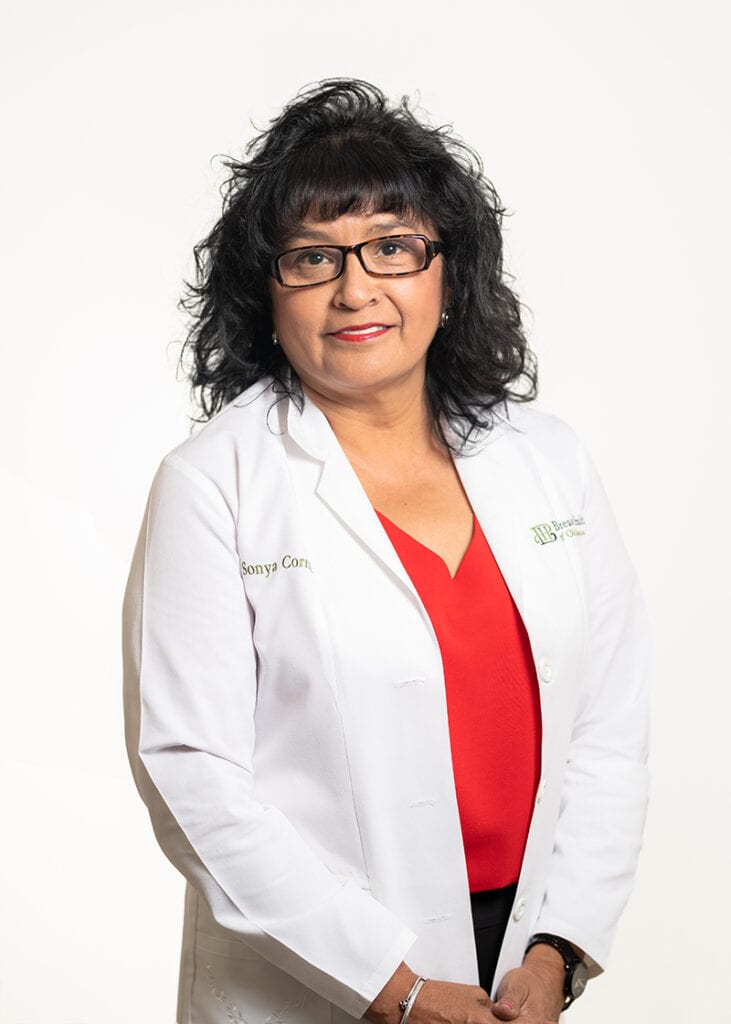 I have been privileged to have had a career in Medicine and Healthcare for more than 35 years. My philosophy is that the patient always comes first, no matter what their needs may be.
I am here at Breast Health Specialists of Oklahoma to make a positive difference in the lives of our patients, and to make their journey with breast cancer as easy and efficient as possible. I am blessed to be working with Dr. Frame because he is so compassionate towards his patients. I am grateful to be able to be part of this wonderful practice.